Description
This is a Black Friday / Cyber Monday exclusive with our newest stamp featuring a fearsome Kraken attack! This is also the first ever release of our brand new PX-3 in 400 Plastic, and even has our beautiful Spectrum swirls.
Stamp color may vary. Shade of disc color may vary.
MODEL

PLASTIC

SPECIFICATIONS
The PX-3 is an overstable, beaded putter that will help players throw accurate, consistent shots. It resists turning over at high speeds and glides forward before a predictable overstable finish kicks in at the end of its flight. The PX-3 has a larger bead than the PA-3 and is useful for both throwing and putting.
400 Plastic is a premium blend of material that is extremely durable. The unique blend of plastics feels as good as it looks and will be able to be broken in over time. This tour quality plastic gives the thrower impeccable grip, even when it is wet.
Diameter: 21.0 cm
Height: 1.9 cm
Rim Depth: 1.4 cm
Rim Width: 1.0 cm
Min Weight: 170 g
Max Weight: 174 g
Stability: Overstable
PX-3
This filled a spot in my bag I didn't even know existed.
Reluctant at first, but can't get enough now
Bought a couple of these when they first came out but didn't really like it as a throwing or putting putter...but after multiple putting practices with both the PA3 (my go to putter for years) and PX3, I noticed my percentages of makes were about 10% higher with the PX3. After more putting practice with the PX3 and increasing my makes even more, I finally made the switch. The PX3 is also a good throwing putter for some situations, but I still prefer a 750 Spectrum PA4 for a straight throwing putter.
new mold, familiar feel
played a few rounds so far with the px-3 in 400 for off the tee/upshots and in 300 for putting, and I have to say that I love this new mold. I have found them to be pretty straight flying and resistant to turning over on powered-up shots. If it has enough height, it will reliably fade back, not as much as my pa-1 and -2's, which is a good thing, because it has a unique slot in my bag.
Expected more stability
Visually, a very cool looking disc. Unfortunately it's stability is a bit of a let down. I was hoping for a little more wind fighting stability, but unfortunately any sort of headwind and mine is turning over and not coming back. Guess I'll stick with my P Model S for driving.
This is a great disc for off the teebox or approach shots where you need a little extra ground play
Super!
Love this disc for its stability and super skip.
Not what I expected
Disc was esthetically perfect but functionally not what I was expecting. Very pliable and less overstable than I was hoping for.
Love the feel!
I love the new mold in premium plastic! I fell in live with the 300 plastic and have since bagged one and am looking to bagging one in premium plastic! They fly soo nice and hold any line!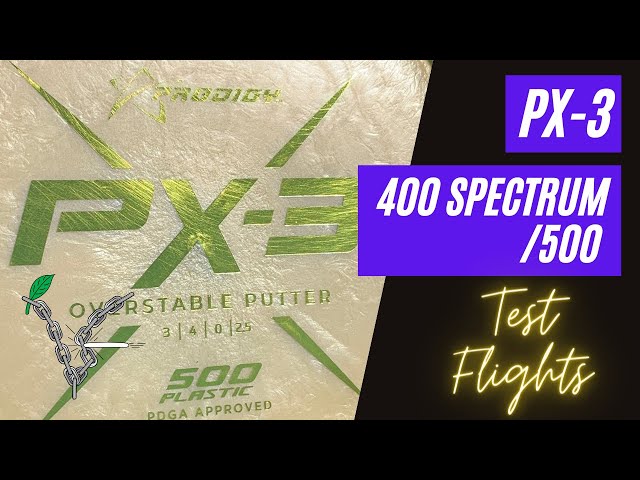 Arrow
Px3 in 400 holds the line