CATRINA ALLEN SIGNATURE CORE TEAM f7
To round off 2017, the second instalment of Core Team Signature Series discs is here. Catrina Allen drives the series forward with her signature 400G Glimmer F7! These discs are all White, with a light glimmer effect achieved by molding metal specks directly into the 400G Plastic. Catrina has remained a dominant force in the FPO divisions at Major Tournaments throughout 2017, picking up huge wins at the Nick Hyde Memorial, Utah Open, DG Hall of Fame Classic and European Open.
The Prodigy Disc F7 is a medium speed, understable fairway driver with substantial glide. It is a great choice for recreational and beginner players. It is also excellent for turn-over shots and rollers.
MSRP: $20.00 USD
Weights: 170 - 176 grams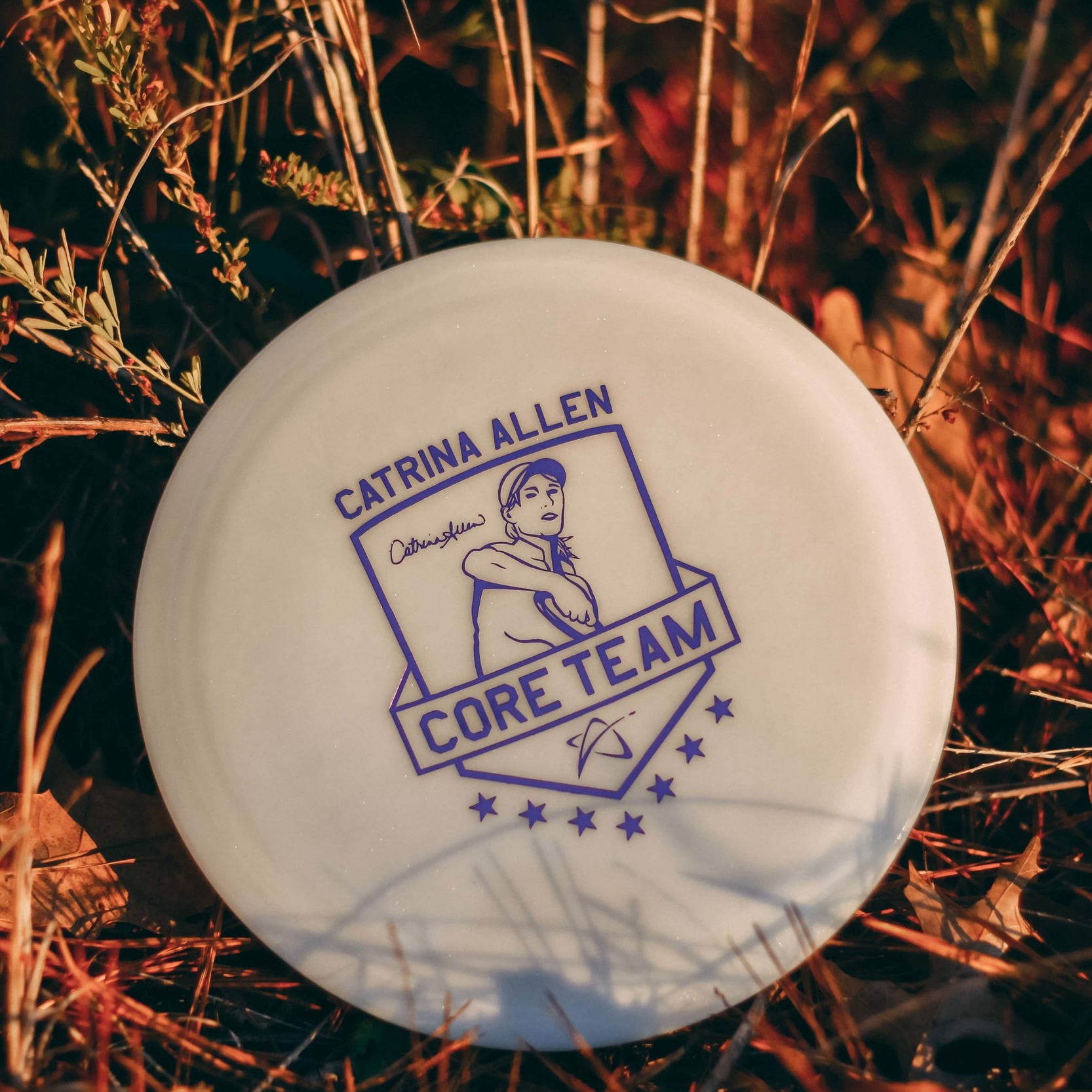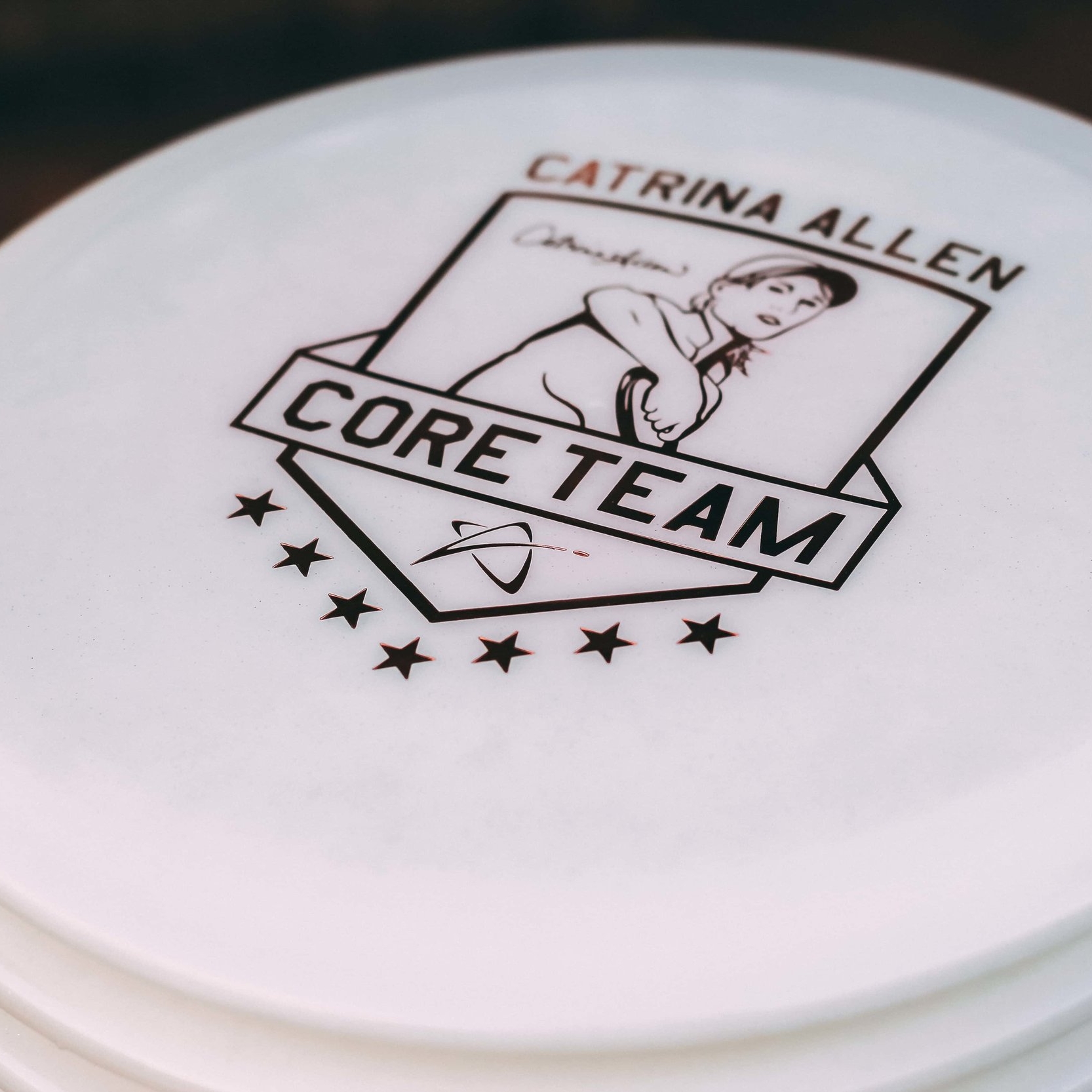 Diameter: 21.3cm
Height: 1.5cm
Rim Depth: 1.1cm
Rim Width: 1.8cm
Min Weight: 170g
Max Weight: 176g
Stability: Understable
"The F7 is great for players of all skill levels and arm speeds. I love it for rollers and hitting tight gaps in the woods! I can't imagine playing without it. I don't think I can count the number of strokes the F7 has gained or saved me. I'm very honored to be featured on this Core Team disc." - Catrina Allen
AVAILABLE PLASTIC PROFILES
400G Series plastic is the regular 400 Series plastic with a shot of adrenaline. It is the base 400 plastic mixed with another resin that gives the plastic a slightly different feel than the base 400 Series plastic. The additive also makes the disc more durable and requires more time to break it in. Eye-catching Glimmer specks have been molded into the plastic creating an awesome and unique look!